Water Tanker Truck

JAC with HONDA gasoline engine

(8,000 litres)

General

Vehicle Brand

SPV

Chassis Brand

JAC

Overall Dimension

8250 * 2495 * 3000 mm

GVW / Kerb Weight

15,900 kg / 6,95 kg

Cab

Cab Capacity

3 persons allowed

Air Conditioner

Air conditioner is equipped

Engine

Fuel Type

Diesel

Engine Brand

China famous Yuchai engine

Power

180 Hp (132 KW)

Displacement

6494 ml

Emission Standard

Euro II

Chassis

Drive Type

4X2, left hand drive

Transmission

8-speed forward, 2 reverse

No. of axle

2

Tyre Specification

10.00R20

Tyre Number

6 tyres and 1 spare tyre

Max Speed

85 km/h

Paint

Metallic paint

Superstructure

Tank Capacity

8,000 Litres ( About 2,100 gallons)

Tank Material

Carbon steel

Pump

HONDA separate gasoline pump

Delivery Head

90 m

Suction Head

6 m

Hose

High quality PVC hose, anti-aging

All other standard accessories: manhole, ladder, inlet, discharge…….

Optional

** Tank material could be stainless steel or carbon steel with non-toxic treatment for potable water, safe for human body.
These water bowsers are manufactured by following advanced techniques and standards as belows:

1. Use standard steel material with enough thickness (no minus tolerance) from China famous steel plant, Special thicker material for bulkhead, ensuring long service life.
2. Global famous HONDA gasoline engine, super powerful, suction capacity 6M, delivery head 21M (it can pump water to 21M height, about 7-stories high), quick speed as 35 cubic meters per hour, (around 10 liters per second) ,convenient operation, fuel efficient, superb reliable.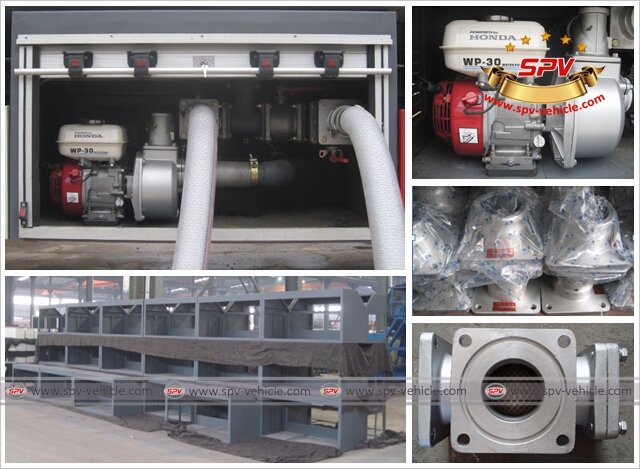 Photo 1 - Details of water tanker JAC equipped with gasoline engine pump HONDA

3. All valves are of Aluminum material, nice appearance and easy being operated.
4. The hoses are of wire braided and fiber reinforced to resist both tension and suction strength. For long sunshine time in Venezuela, the hoses are made specially uvioresistant.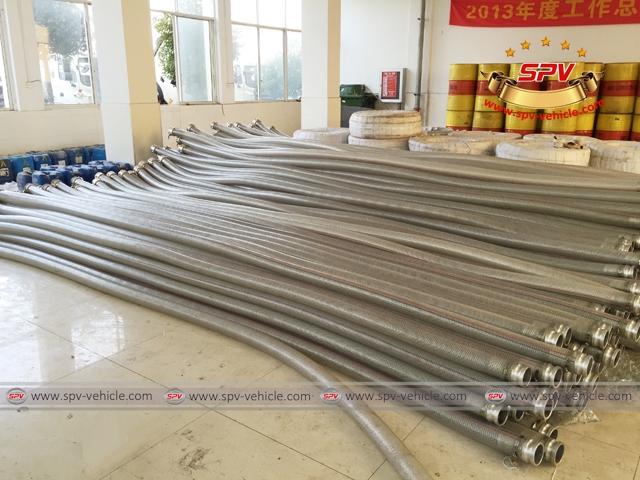 Photo 2 - Details of water tanker JAC equipped with gasoline engine pump HONDA

5. The U-shape bolts are all galvanized.
6. The hose tray locks are all stainless steel.
7. The side bumpers are of special strong material.
8. Aluminum curtain doors are used for pump box, easy operation and luxurious looking.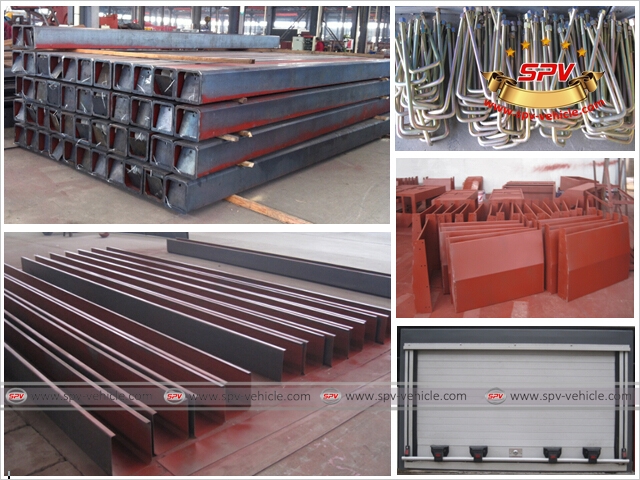 Photo 3 -
Details of water tanker JAC equipped with gasoline engine pump HONDA

9. Tank sand blasting.
10. Two layers of prime and paint.
…………………..

These water tankers (water bowsers) stand for very high quality standard in China and same as international trend. We believe end users will be very satisfied with these tankers. And these tankers will relieve the water shortage and draught situation in Venezuela a lot.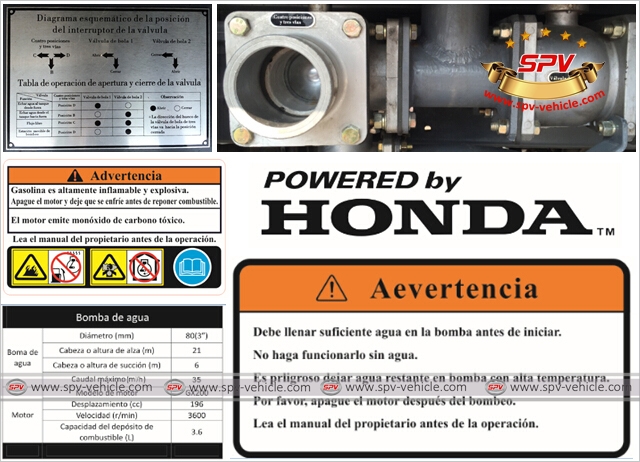 Photo 4
-
Details of water tanker JAC equipped with gasoline engine pump HONDA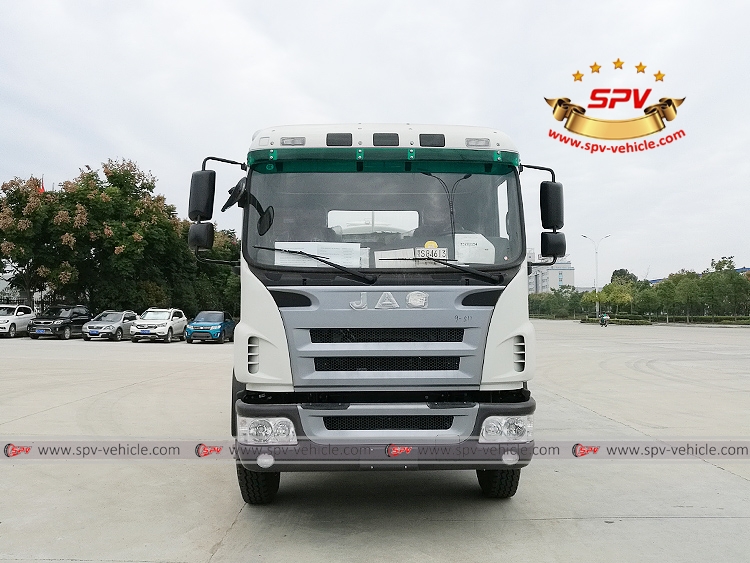 Photo 5: Front view of JAC Water Tanker Truck(8,000 Litres)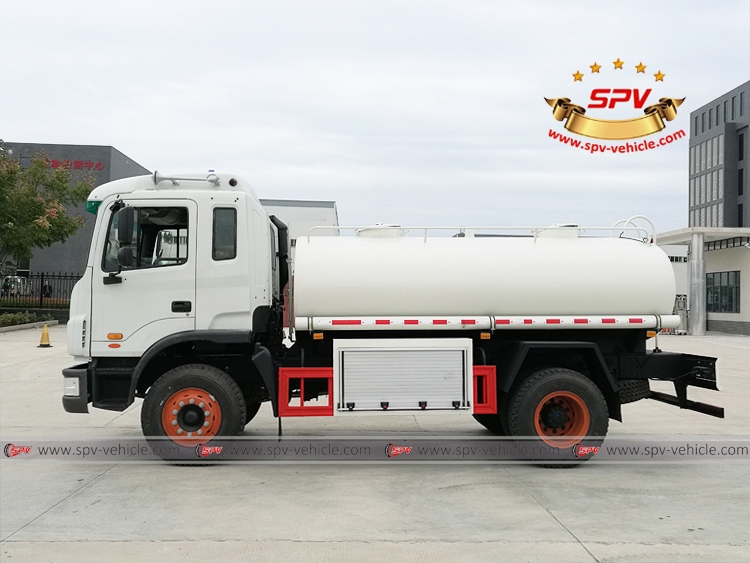 Photo 6: Left side view of JAC Water Tanker Truck(8,000 Litres)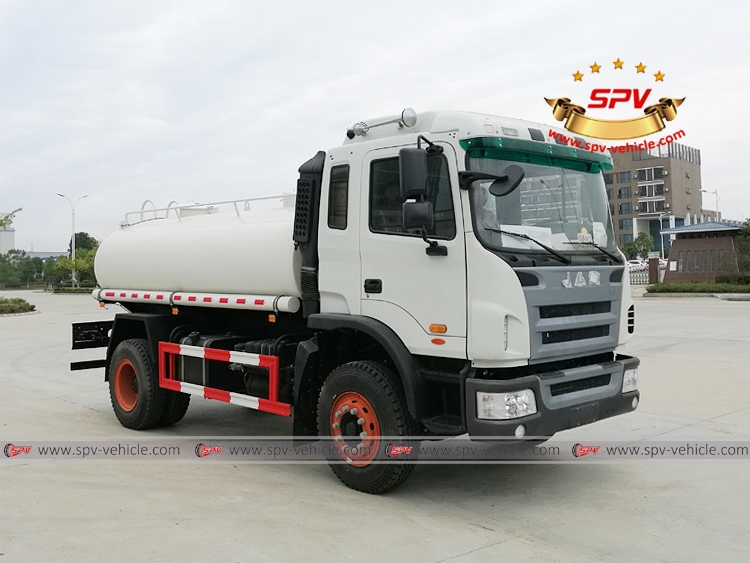 Photo 7: Right front view of JAC Water Tanker Truck(8,000 Litres)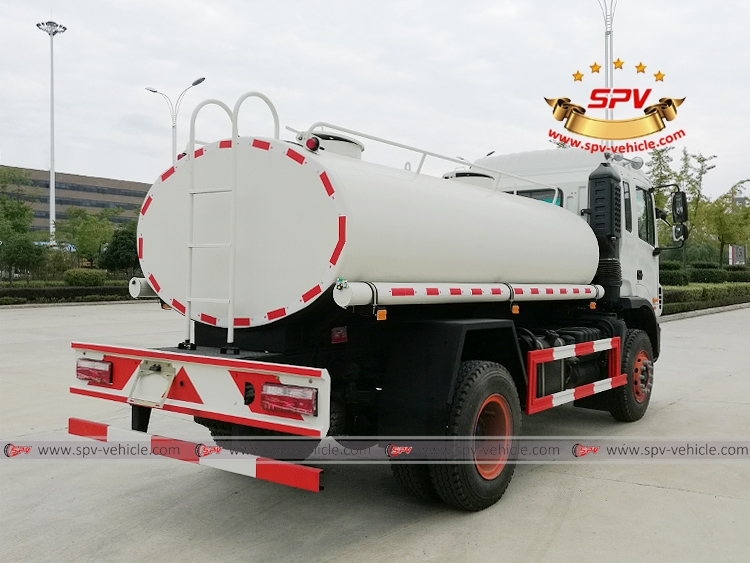 Photo 8: Right back view of JAC Water Tanker Truck(8,000 Litres)
Photo 9: Back view of JAC Water Tanker Truck(8,000 Litres)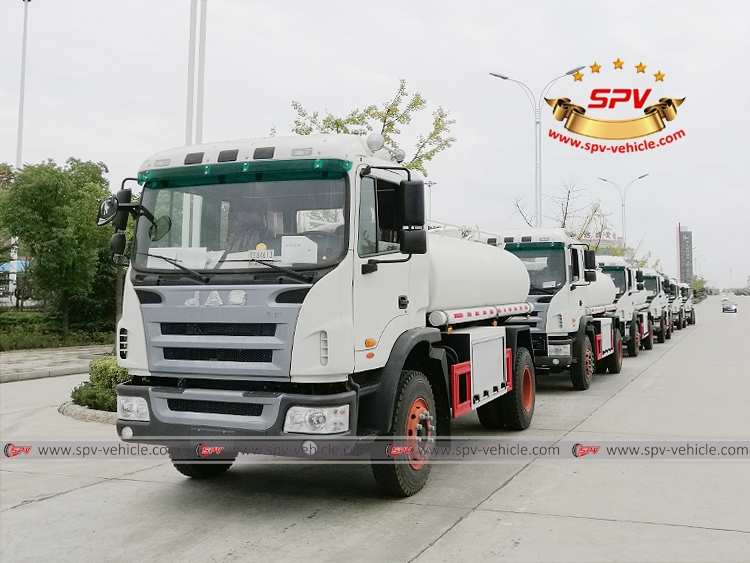 Photo 10: Bulk order of JAC water tanker truck with capacity of 8,000 litres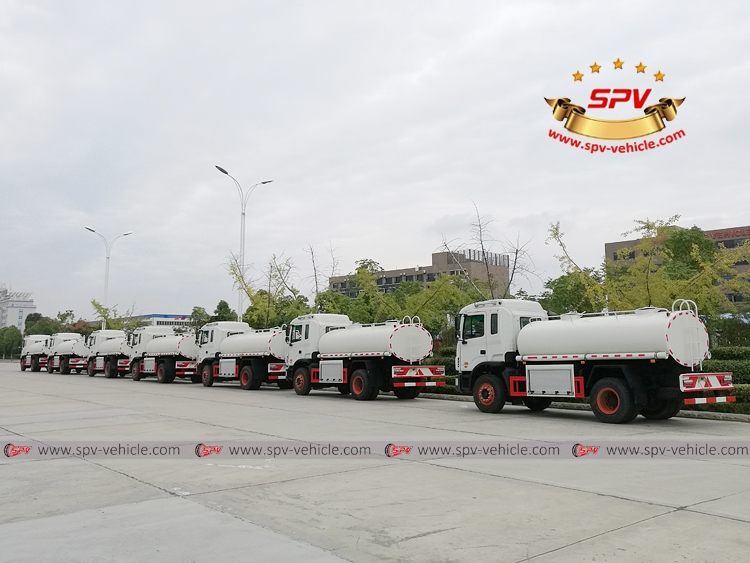 Photo 11: Left back view of JAC water tanker truck(8,000 litres)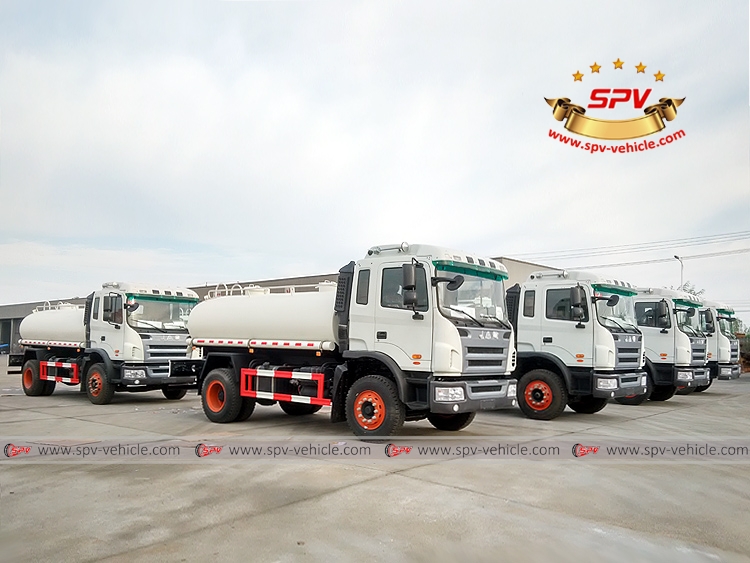 Photo 12: 8 units of JAC water tanker truck(8,000 litres)