Water spraying truck (also called water tanker truck, water sprinkling truck, mobile water truck, watering truck, water bowser, water truck tanker, water carrying truck, water tank for truck, water distribution truck) is used to transport and supply water, whatever industrial or agriculture water, widely used in construction engineering, farm irrigation, draught relief, etc.

With non-toxic treatment inside tank or tank made of stainless steel, the water tank truck can be suitable for transporting drinking water, called as potable water tanker, drinking water tanker, stainless steel water tanker, agua potavel, safe to human body.

Water tanker can also be equipped with special sprayers to achieve front flush, rear sprinkle, side spray, to sprinkle and clean the roads, streeets for environmental sanitation and protection, called as water sprinkler, water spray truck.
With rear working platform and high cannon, the Water lorry can also be used to water the plants, even high trees in virescence, called as watering truck.

Water bowser can be also equipped with pesticide spraying machine, to be used to spray pesticide in agriculture pest control field.
---- Sinotruk engine, super powerful; reliable performance.
---- Nice shape, rational structure
---- Water pump super powerful, efficient pump in and out
---- Strong, durable, perfect performance
---- Prolonged service life

Water Spraying Truck Sinotruk (Right Hand Drive)

General

Vehicle Brand

SPV

Chassis Brand

Sinotruk

Overall Dimension

8800 * 2500 * 3200 mm

GVW / Kerb Weight

25,000 kg / 13,800 kg

Cab

Cab Capacity

2 persons allowed with 1 sleeper

Air Conditioner

Air conditioner is equipped

Engine

Fuel Type

Diesel

Engine Brand

Sinotruk engine

Power

371 Hp (272 KW)

Displacement

9726 ml

Emission Standard

Euro II

Chassis

Drive Type

6X4, Right Hand Drive

Transmission

10-speed forward, 2 reverse

Wheelbase/No. of axle

3

Tyre Specification

10.00-20

Tyre Number

6 tyres and 1 spare tyre

Max Speed

90 km/h

Paint

Metallic paint

Superstructure

Tank Capacity

20,000 Litres ( About 5,300 gallons)

Tank Material

Carbon steel

Flow Speed

1000 litres / min

Delivery Head

90 m

Suction Head

6 m

Optional

** Tank material could be stainless steel or carbon steel with non-toxic treatment for potable water, safe for human body.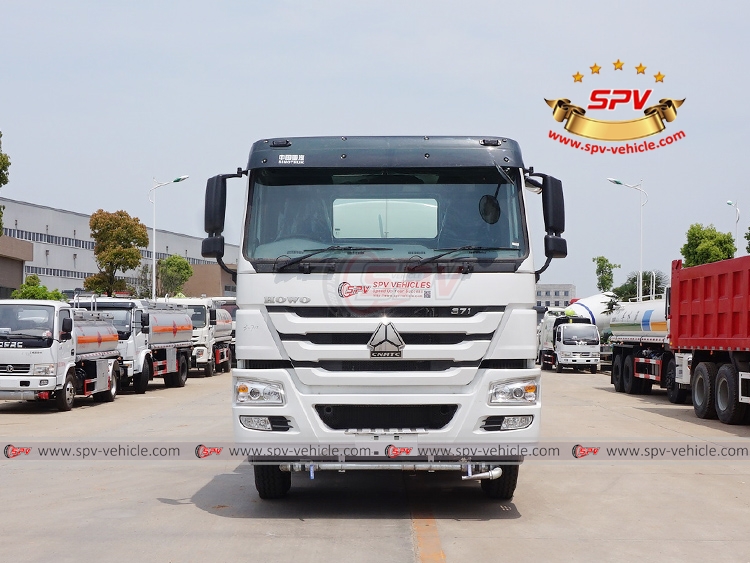 Photo 1: Front view of Water Spraying Truck Sinotruk(20,000 Litres) - RHD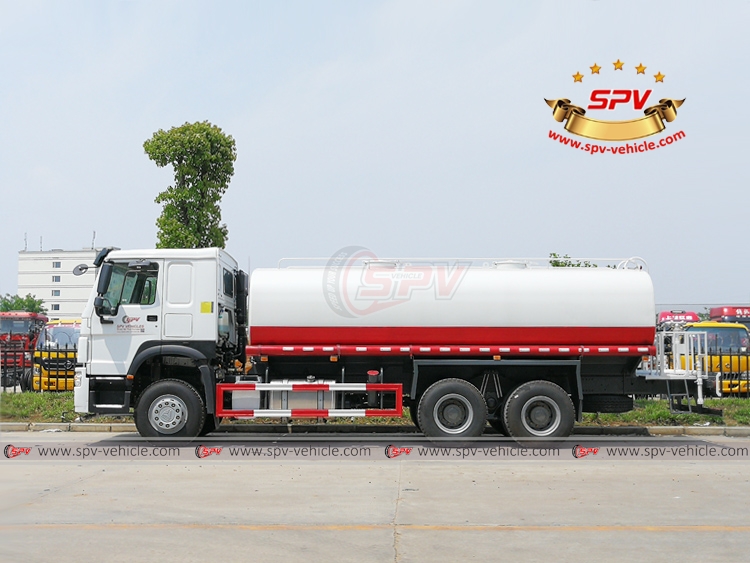 Photo 2: Left side view of Water Spraying Truck Sinotruk(20,000 Litres) - RHD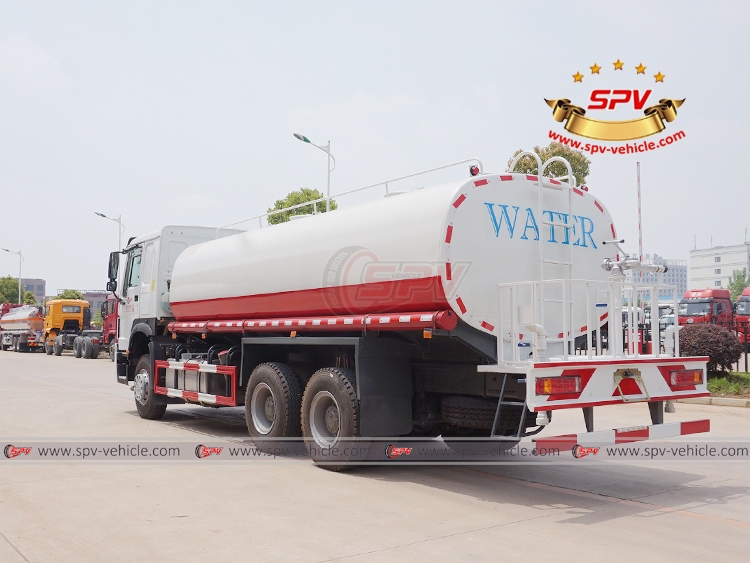 Photo 3: Left back view of Water Spraying Truck Sinotruk(20,000 Litres) - RHD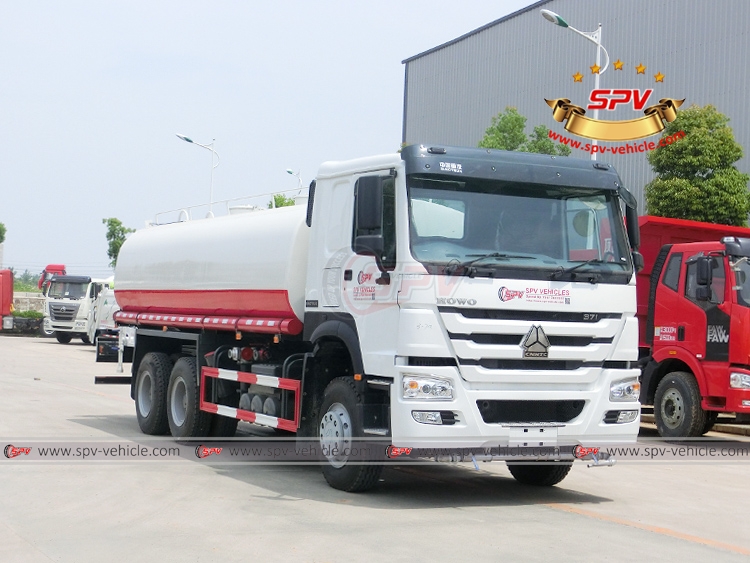 Photo 4: Right front view of Water Spraying Truck Sinotruk(20,000 Litres) - RHD



Photo 5: Right side view of Water Spraying Truck Sinotruk(20,000 Litres) - RHD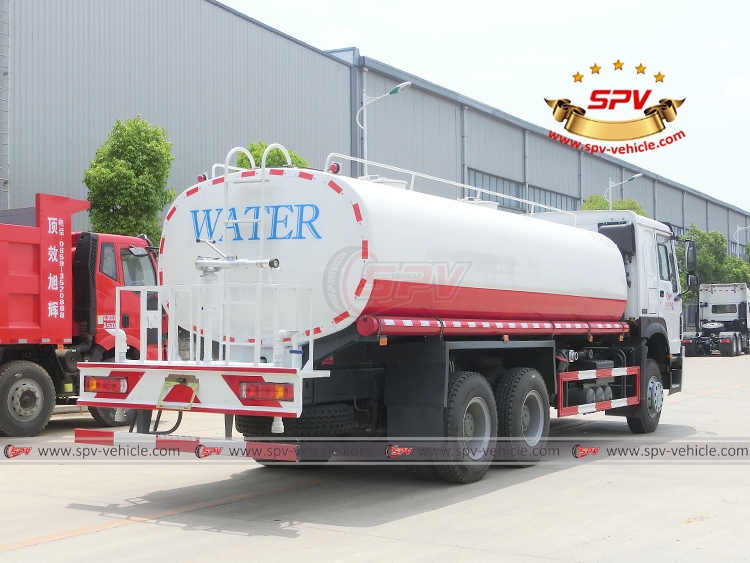 Photo 6: Right back view of Water Spraying Truck Sinotruk(20,000 Litres) - RHD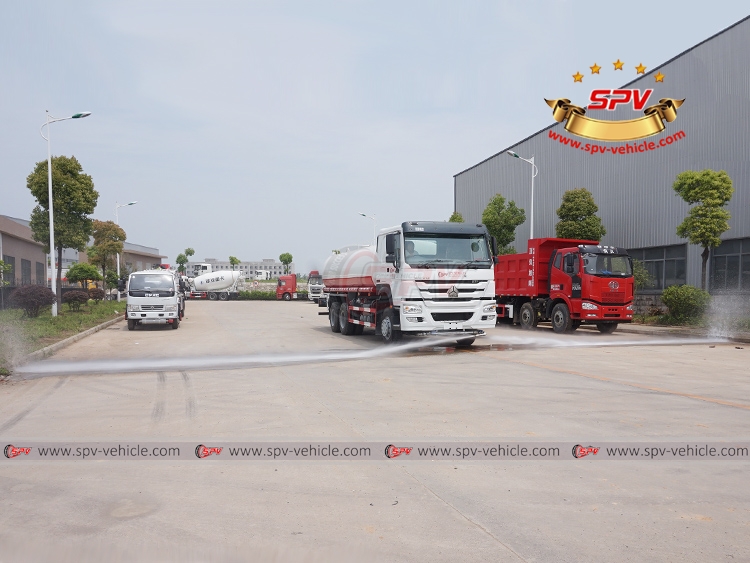 Photo 7: Water Spraying Truck Sinotruk(20,000 Litres) - RHD - front flushing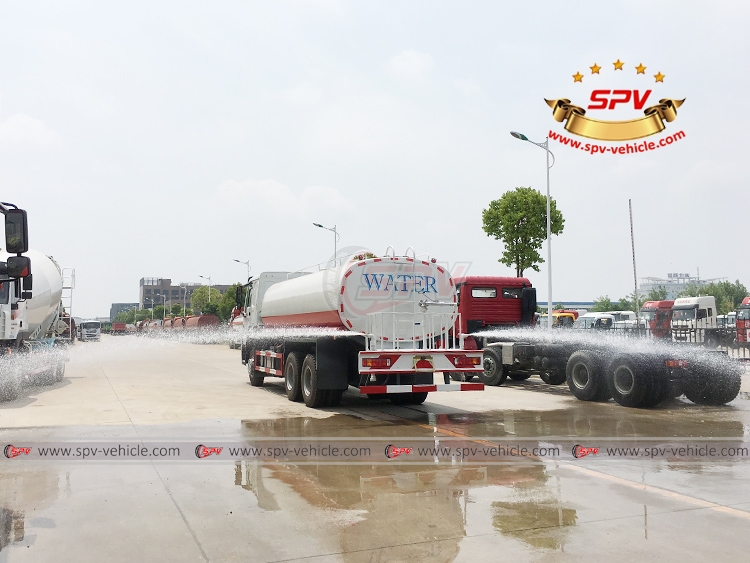 Photo 8: Water Spraying Truck Sinotruk(20,000 Litres) - RHD - Side Sprinkling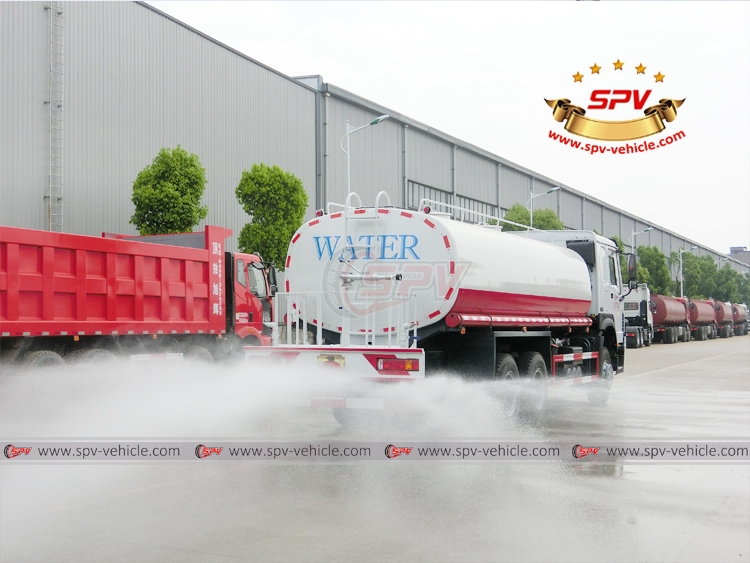 Photo 9: Water Spraying Truck Sinotruk(20,000 Litres) - RHD - Rear Spraying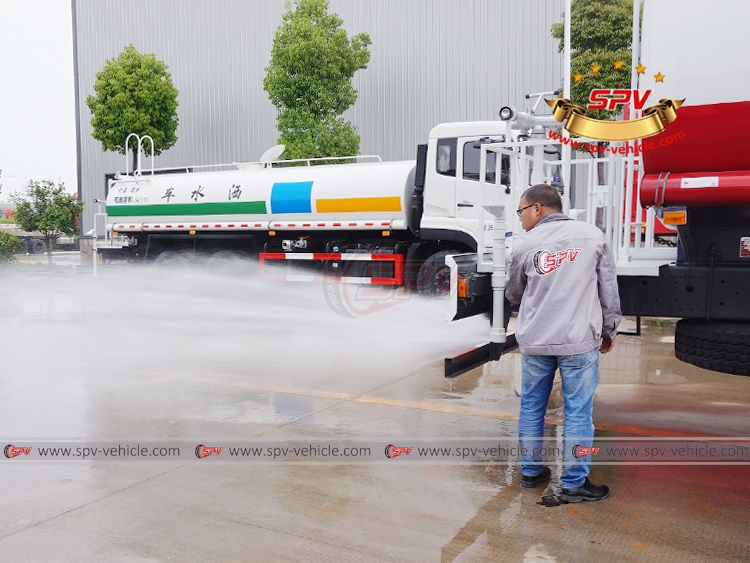 Photo 10: Water Spraying Truck Sinotruk(20,000 Litres) - RHD - Rear Spraying Testing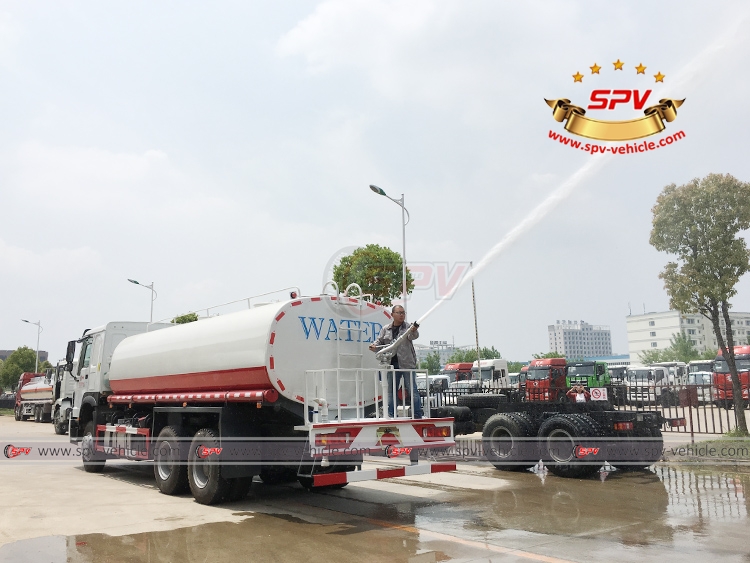 Photo 11: Water Spraying Truck Sinotruk(20,000 Litres) - RHD - Water Cannon Shooting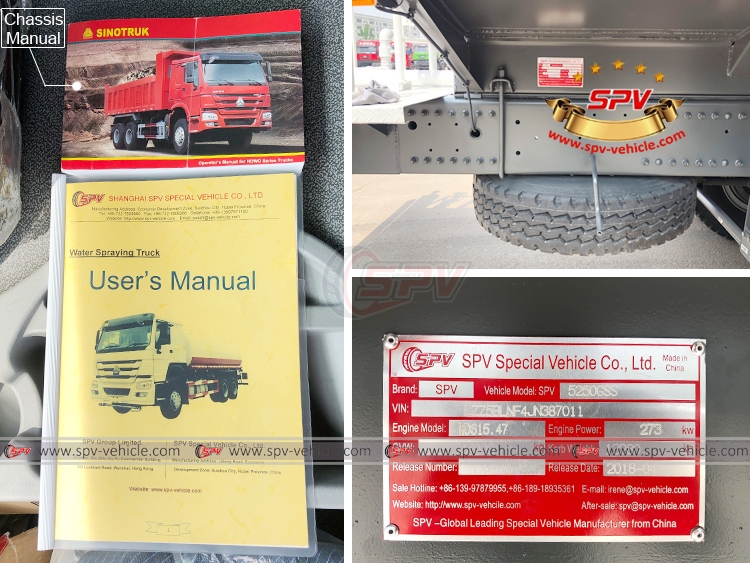 Photo 12: Water Spraying Truck Sinotruk(20,000 Litres) - RHD - Manual and Truck Plate

** To Papua New Guinea in 2018 - 20,000 Litres Water Spraying Truck Sinotruk **



** To Mozambique in 2020 - 20,000 Litres Water Spraying Truck Sinotruk **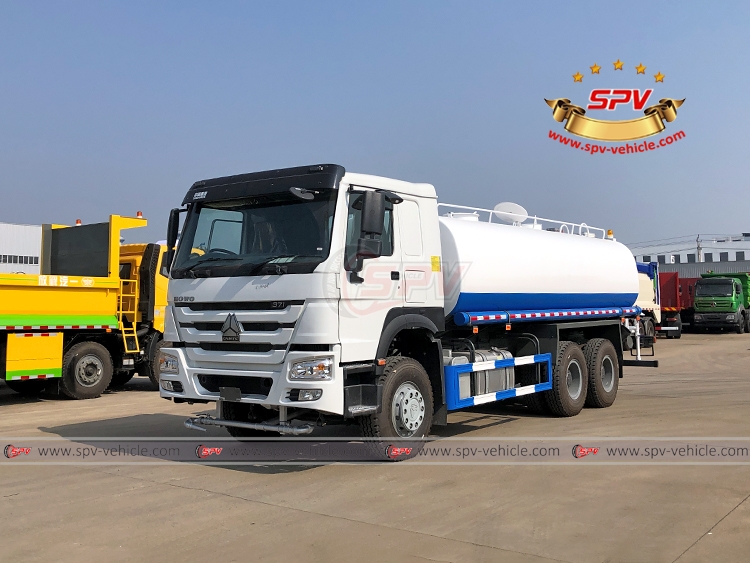 Left Front View of Water Spraying Truck Sinotruk(20,000 Litres) - RHD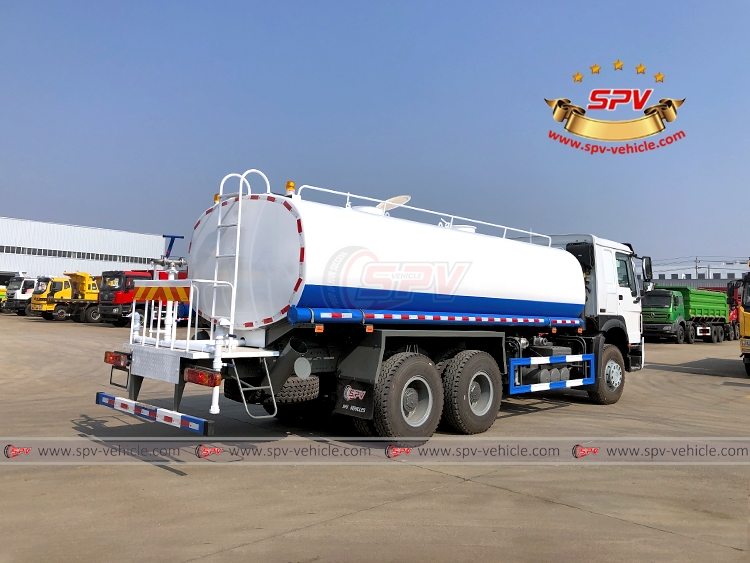 \
Right Back View of Water Spraying Truck Sinotruk(20,000 Litres) - RHD
Similar Key Words: watering truck, water bower, irrigation water tank, water tanker transport truck, clean water bowser, water truck for dust control, water tanker